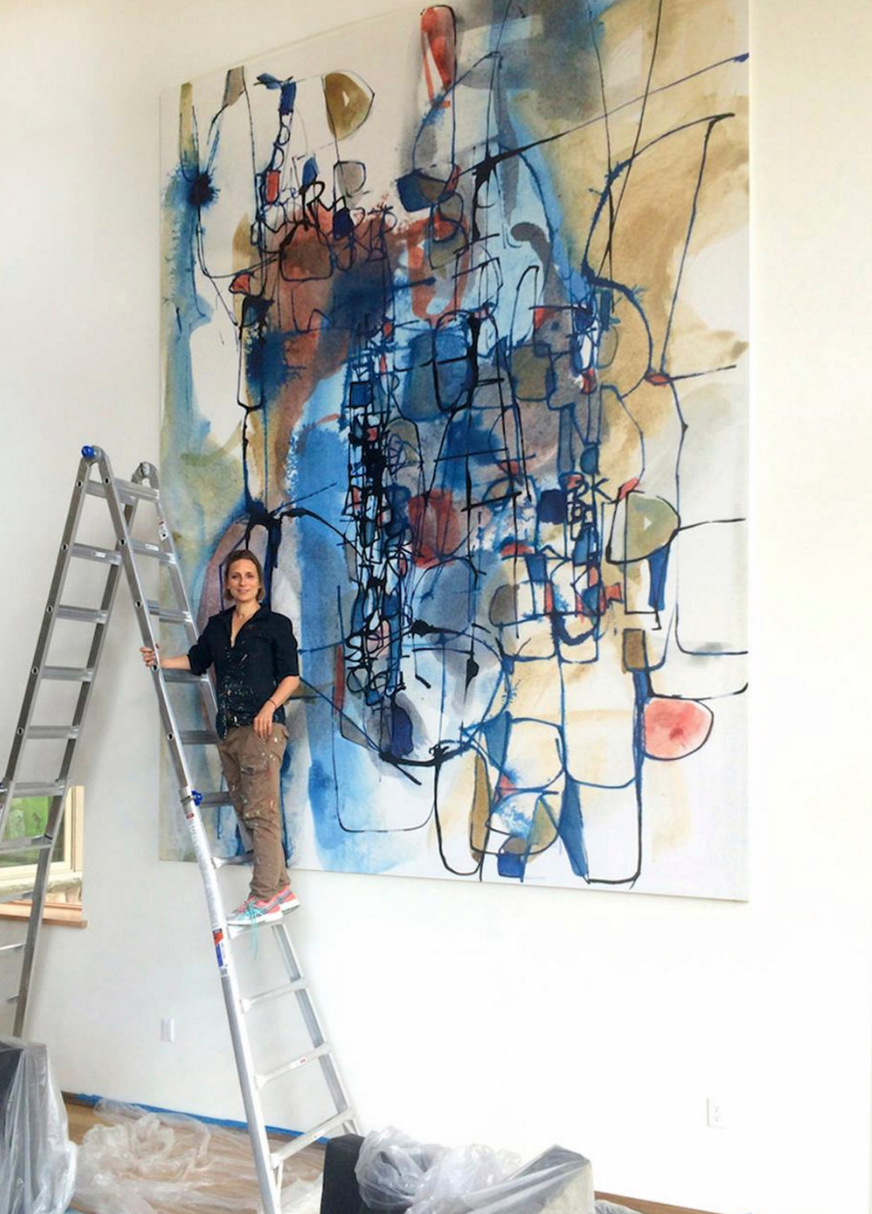 Anastasia Vasilakis is a multidisciplined artist and designer. She combines photography, drawing and a myriad of images to create captivating, conceptual, collage illustrations. Numerous awards have been bestowed upon Anastasia by The Society of Publication Designers, Communication Arts, and the Society of Illustrators. She has been honored to guest lecture at the International Center of Photography, The New School, The School of Visual Arts and the International School of Paris. As a graphic designer for film and television she has worked with such well known production designers as Laurence Bennett, John Mott and Neil Patel. She is a member of United Scenic Artists USA829.

Design work on TV and film include: Jessica Jones, Quantico and FBI.

Editorial Clients include: The New York Times; The Wall Street Journal; TIME; Computerworld Magazine; CIO Magazine; The LA Times; The Atlantic Monthly; The New Republic; Sports Illustrated; Rolling Stone; The New York Times; WIRED; MORE; Golf Digest; The New Republic; The Los Angeles Times; Oxygen Networks; Sports Illustrated; TV Guide; Fortune Magazine; Harvard Business Review; Macworld; Entertainment Weekly; Money; Essence; Bloomberg Magazine; Money Magazine; Red Herring; The National Journal; Showtime Networks; HBO; ESPN; Showtime Networks; HBO; Sundance Channel; Sony Records, Atlantic Records; Starbucks; Levi Strauss; Polygram; Susan G. Komen; Wilsonart Laminate; BMG Music; Groupe Deshoulieres; USTA; Merck; BMI Music; Devlin Video International; Picador publishing; Starbucks; Visa; Peter Brotherton Architects; and Hachette Custom Publishing.

Anastasia's fine art paintings are collected internationally. www.anastasiavasilakis-worksonpaper.com Large scale commissions have been created for CITY WINERY in Chicago, Nashville, Atlanta and New York City, as well as for the EUTOP offices in Berlin.

Guest Lecturer
2017, International School of Paris
2013, International School of Paris
2007, 2008 School of Visual Arts
2007, 2008 The New School
B.F.A. Pratt Institute
Lives in Brooklyn, New York.